VCUarts Qatar Painting and Printmaking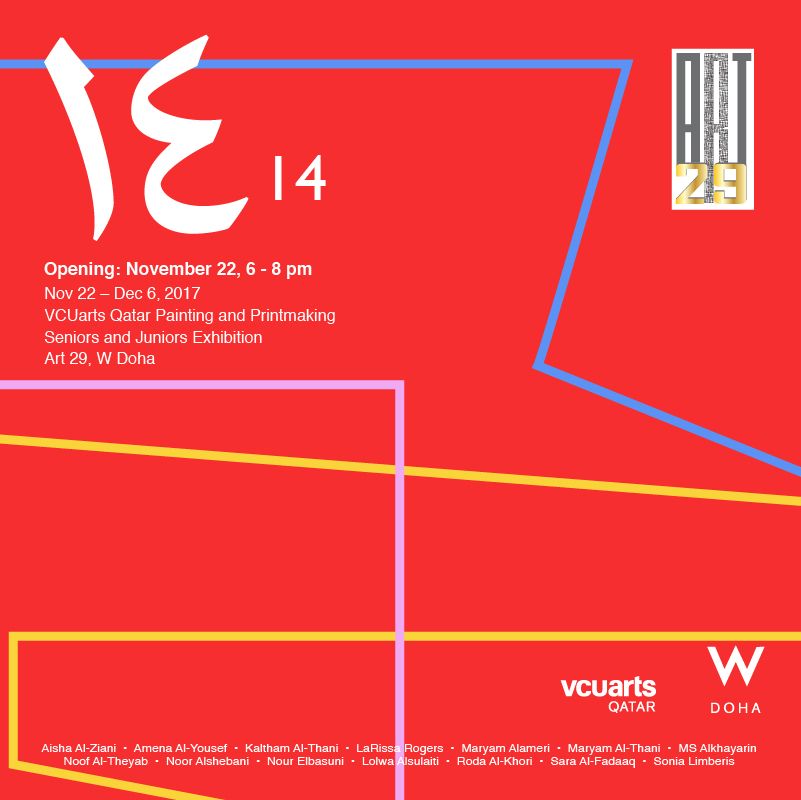 This exhibition is a collection of art works created by 14 artists from Virginia Commonwealth University in Qatar. These artists have different research directions and artistic styles. The work reflects individual identities and frames several years of research and creative practice. Each of the artists' conceptual and aesthetic backgrounds are represented in their work, and the contrast between practices manifests itself throughout the way visual language is used.
Please join us on this journey of creative experience and the exploration of 14 diverse emerging artist coming together to create one unique voice.
EXHIBITION OPENING 22/NOV - 6PM / 8PM
EXHIBITION 22/NOV - 6/DEC
FROM 9AM - 7PM