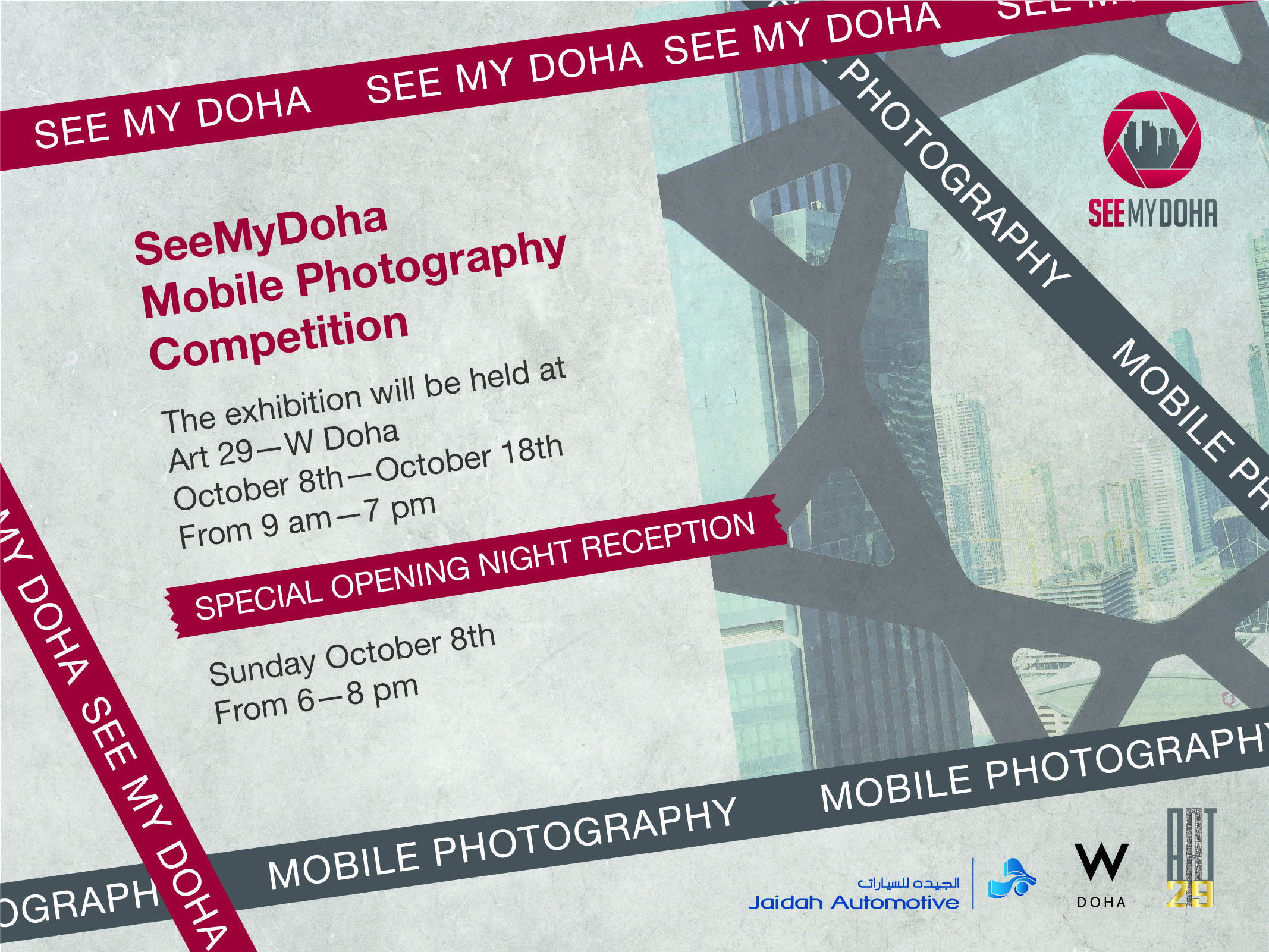 The 'SeeMyDoha' photography competition is an offshoot of 'SeeMyCity' and has been adopted by Jaidah Automotive as the way forward to its annual photography contest. The competition uses camera-enabled smartphones and the social media platform Instagram. Pictures tagged under #SeeMyDoha2016 on Instagram were automatically qualified and nominated for prizes.

The competition's aim is to portray Doha in a new, creative and inspirational way, reflecting people's unique experiences.. A panel of expert judges for the competition picked two nominees to enter the exhibition every month, all nominated pictures will be exhibited at the SeeMyDoha photo exhibition slated for 8th of October 2017 at Art 29- W Doha Hotel where the winner will be announced.
The winner will receive a two-night trip to Oman for two people in a five-star hotel.
More details about the Jury and the photos can be found on www.seemycity.com and www.seemydoha.com
EXHIBITION 8/OCT - 18/OCT
FROM 9AM - 7PM