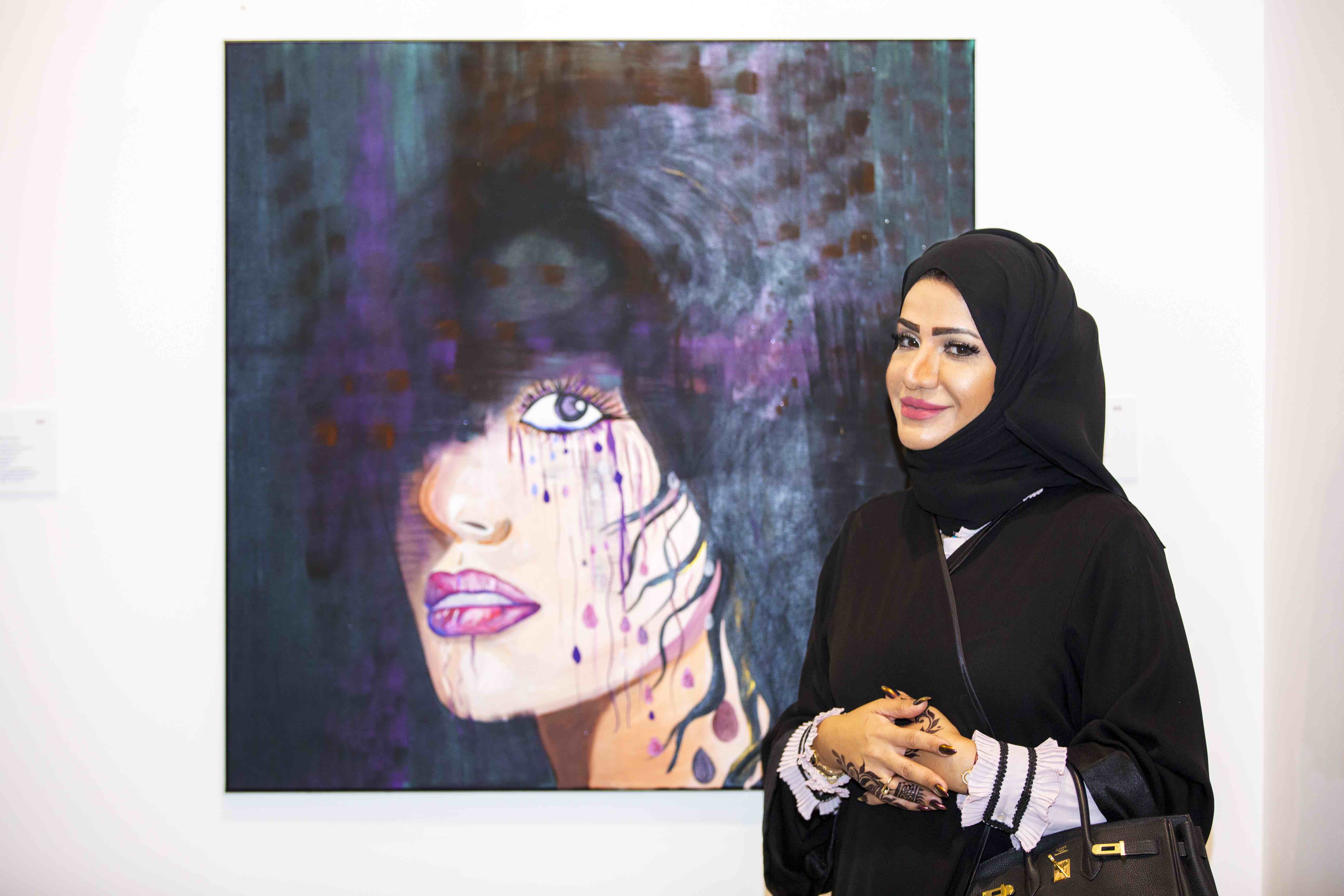 The International Artists of Doha – A short history
https://www.facebook.com/InternationalArtistsDoha/
International Artists Doha (IAD) has been formed in 2011 by two Dutch artists namely Winnifred Bastian and Marjolijn Stolk. From the very beginning IAD was conceptualized as a non-profit organization for national as well as international artists living and working in Doha.
The group provides its members with a platform for sharing experiences in the sense of learning from one another and for interacting with other artists from around the globe. Thus, monthly "art-together workshops" witness one artist taking the lead and sharing his or her technic with all others. Furthermore, IAD cooperates with and engages itself in local community initiatives. Recent examples for this are artwork with patients of "Bayt Aman", teaching of staff as part of the well-being program of the Hamad Medical Corporation (HMC), planned elaboration of around 60 art works for the public spaces in the three new HMC hospitals (Women's
Wellness and Research Center, Qatar Rehabilitation Institute and the Ambulatory Care Center), painting with children groups at the Qatar National Library, painting with the public at Msheireb and the Sheikh Faisal Museum and organizing workshops at the Museum of Islamic Art to name just a few. Once a year, IAD showcases its members' artworks to the public by organizing an exhibition accompanied by live painting and workshops. Our next show will be from 24th March until 9th April at the the 29th Floor Gallery at the W-Hotel Doha.
IAD membership is diverse with artists stemming from different countries, cultural backgrounds and professions. What unites IAD artists and makes it a unique group is the quest for learning, sharing and advancing together. Membership of the group is limited in order to ensure personal contact and easy organization of common activities. IAD has recently opened its gates far beyond painting including artists in jewelry, conceptual arts and calligraphy. Structurally, membership changes over time reflecting the often temporary nature of personal stays in Qatar. 2017 will see even more changes in IAD as we will be advancing in further areas of artwork and are planning for new forms of cooperation such as cooperating with Hamad International Airport. The special nature of Qatar is reflected by individuals that are living, working and creating here and IAD is proud to form part of this unique social texture.
Artist showcasing:
| | |
| --- | --- |
| MEMBERS | NATIONALITY |
| Willy Kempel IAD Chair | Austria |
| Surabhi Gaikwad Uzgare | India |
| Sree Kumar | India |
| Shihar Hamza Committee member | India |
| Shazia BhanjiCommittee member | Pakistan |
| Sami Krimbly | JORDON |
| Reem Qaddorah | Jordan |
| Raida Abdul Salam Abu Issa | QATAR |
| Rafif Altermanini | Syria |
| Nirmalla Shanmugapandian | India |
| Nibras Hamadi | UK |
| Melina Gama de Moura | Brazil |
| Maryam Ahmed Almulla | Qatar |
| Maria T. Costantini Al-Bader | Qatari |
| Mahesh Kumar Committee member | India |
| Lina Alali | |
| Leila Ben Chaieb Elhaj Deputy Chair | Tunisia |
| Klouchi Kader | France |
| Juan Miguel Ramirez | Mexico |
| Jameela Al Shraim | Qatar |
| Jacinthe Lamontagne Lecomte | Canada -France |
| Hassan Ahmed Alhaj | Syria |
| Haifa Redissi Committee member | Tunisia |
| Ekaterina Poellabauer Committee member | Russia |
| Carmin Baroi | Romania |
| Archana Bhardwaj | India |
Gallery